Holidays 2006
These items are also available at the Pendleton Arts Center, their Christmas show opens on November 17, they are happy to ship and can be contacted at artscntr@uci.net, at The Eclectic House, 403 Despain Ave, Pendleton, OR 97801, they can be contacted at bigdogstomato@msn.com, and also at the St. Anthony's Festival of Trees, December 2rd and 3th at the Pendleton, Oregon Convention Center and Folkworks Gallery, Chicago, 1-847-328-0083
Shipping is $5.00 per package.
1. Snowbabies in baby shoe sled, base about 5 1/2" x 3", about 5" tall. These happy babes are sliding along in a vintage baby shoe on wooden runners and an icy base. They have chenille arms, fabric wired scarves and pointy hats with beads or bells. The shoe is full of evergreen boughs and the shoe of course still has it's bell. These come in red or blue. SOLD OUT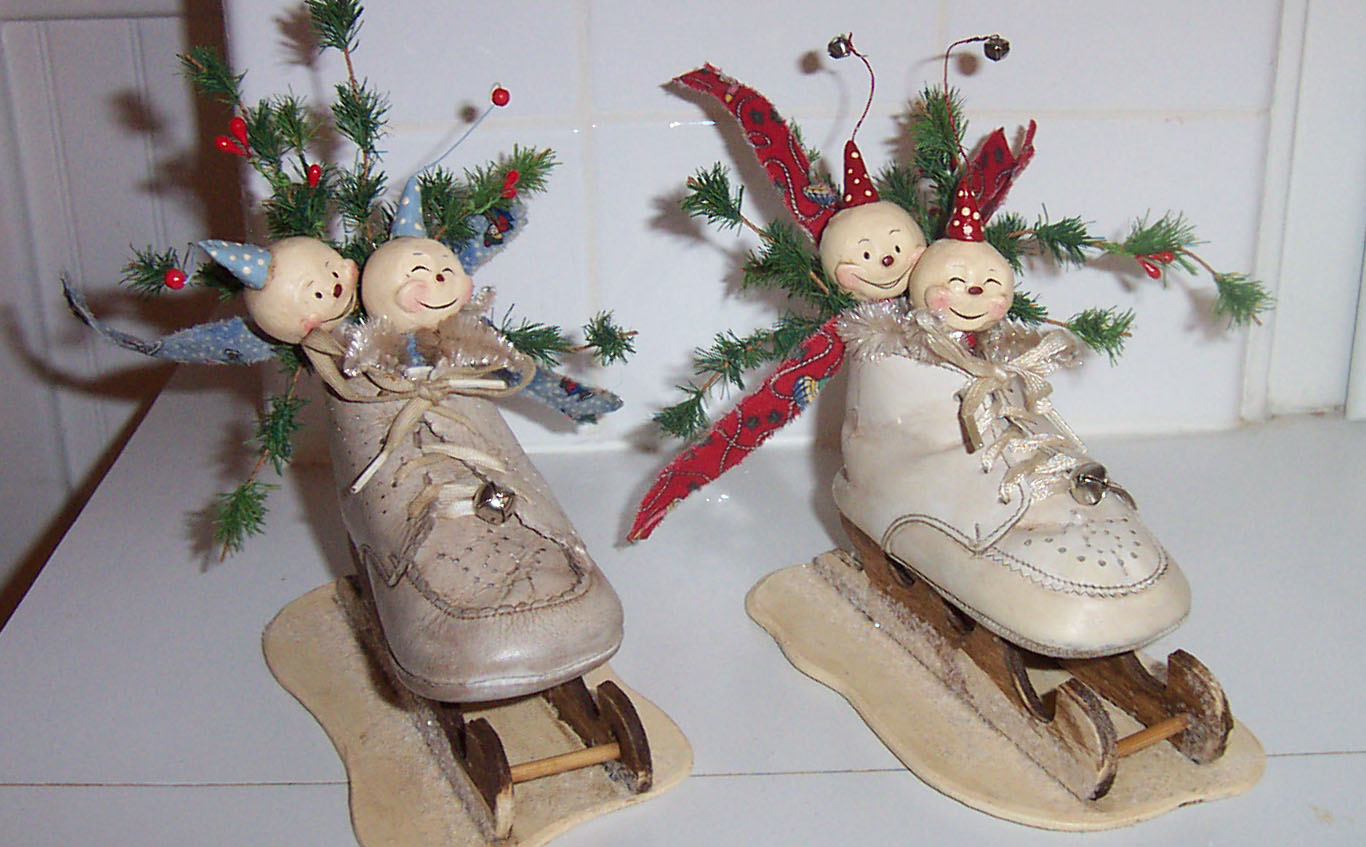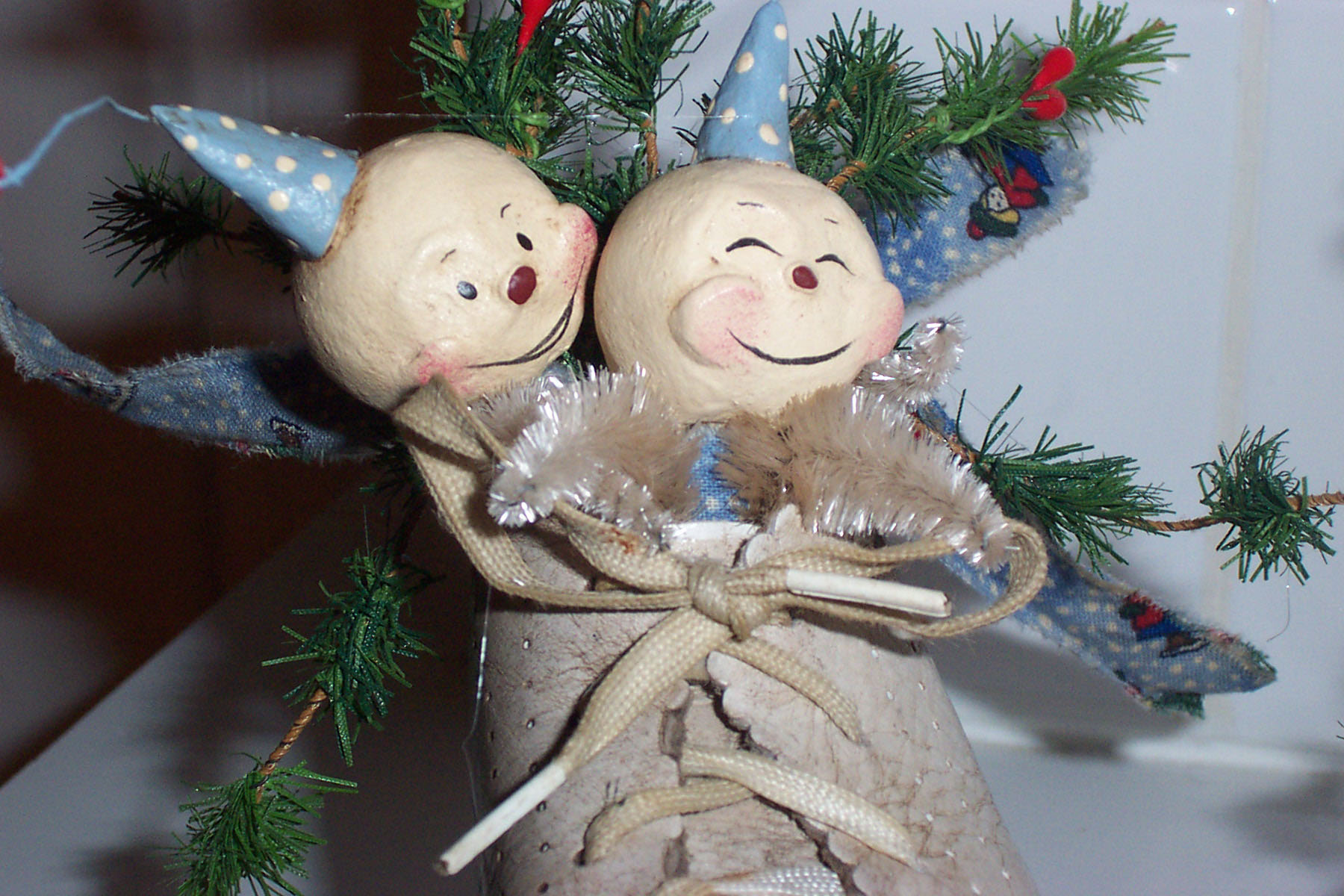 2. Snowman with blue umbrella and blue birds. He stands about 8 1/2" tall, he is a glittery guy, complete with matching hat and scarf, his hat is decorated with snowflakes. SOLD OUT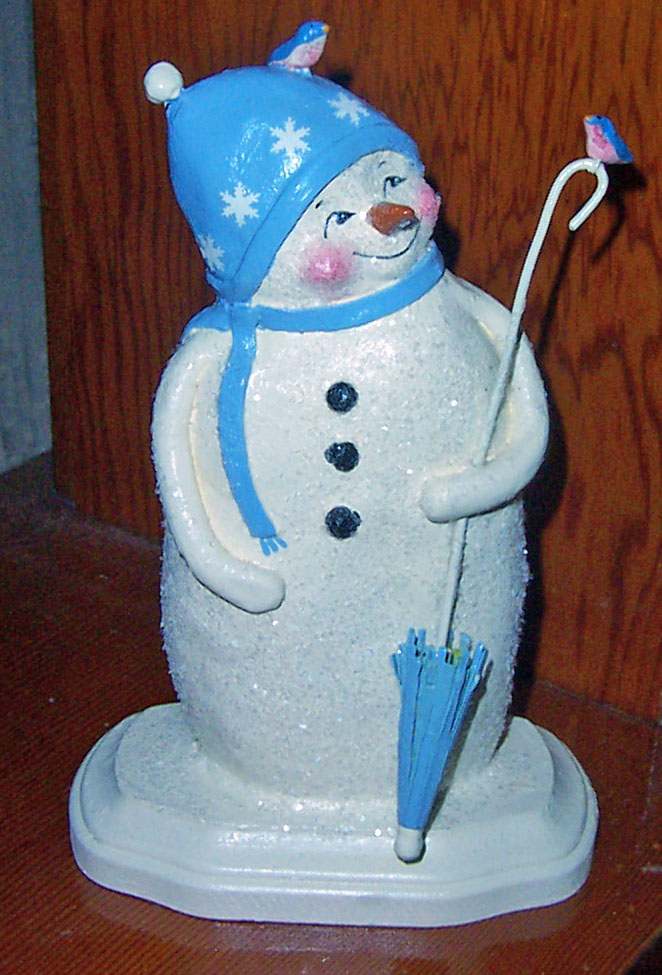 3. This guy is about 12" tall, he has a trio of elves frolicking away. He has an antique finish with a glittered base. SOLD OUT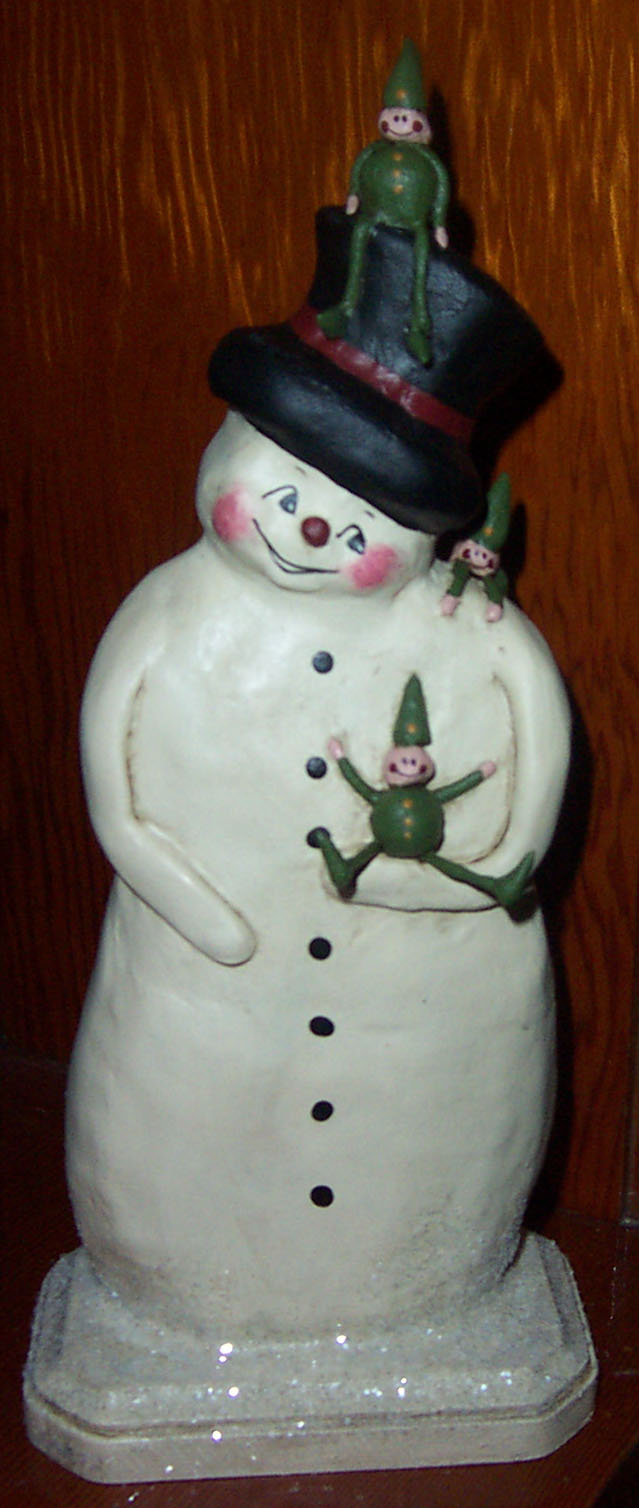 4. This red angel stands about 10 1/2" tall, she holds a tiny angel in a cone. She has a metallic gold crown and wings. SOLD OUT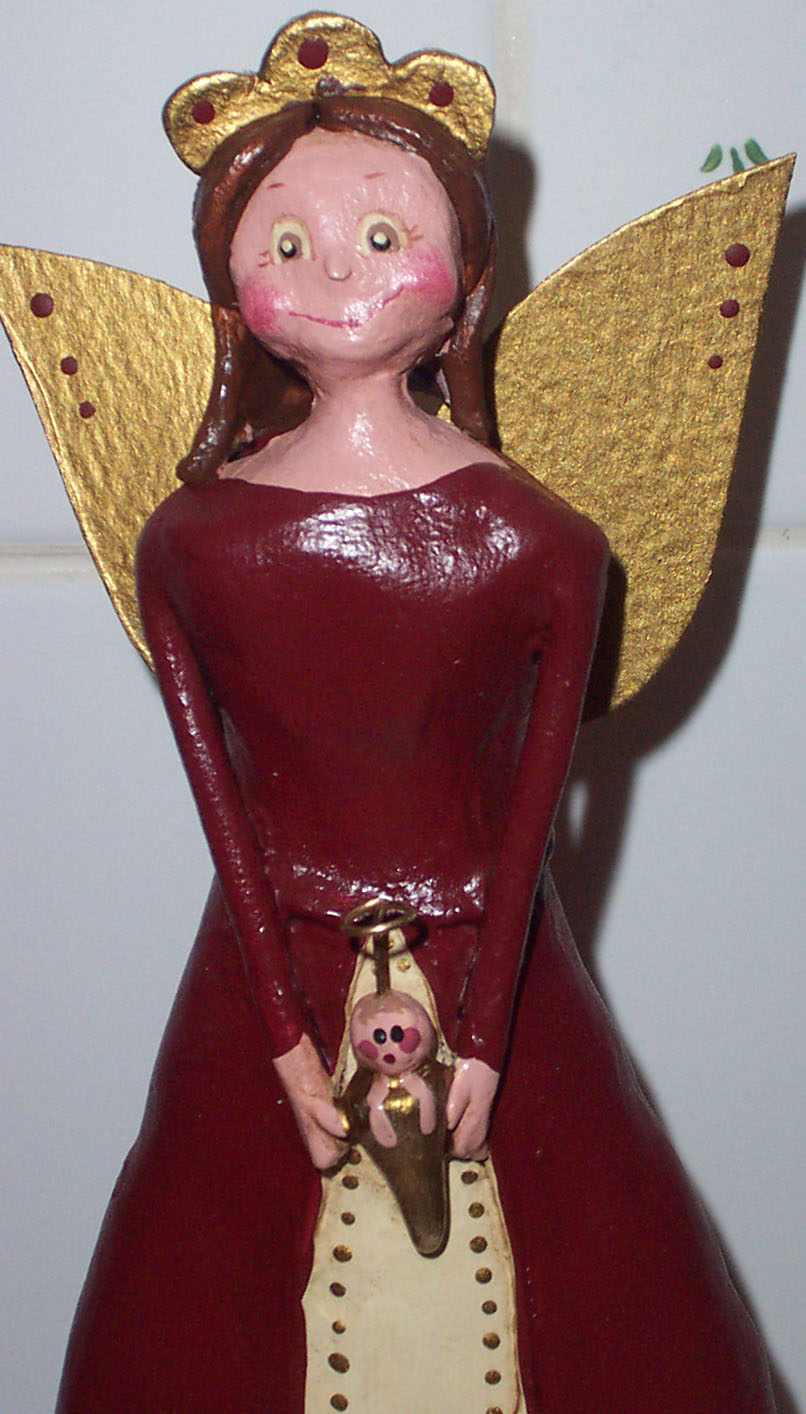 5. White angel stands about 10 1/2" tall, She holds a metallic silver star wand, hand metallic silver shoes and wings.SOLD OUT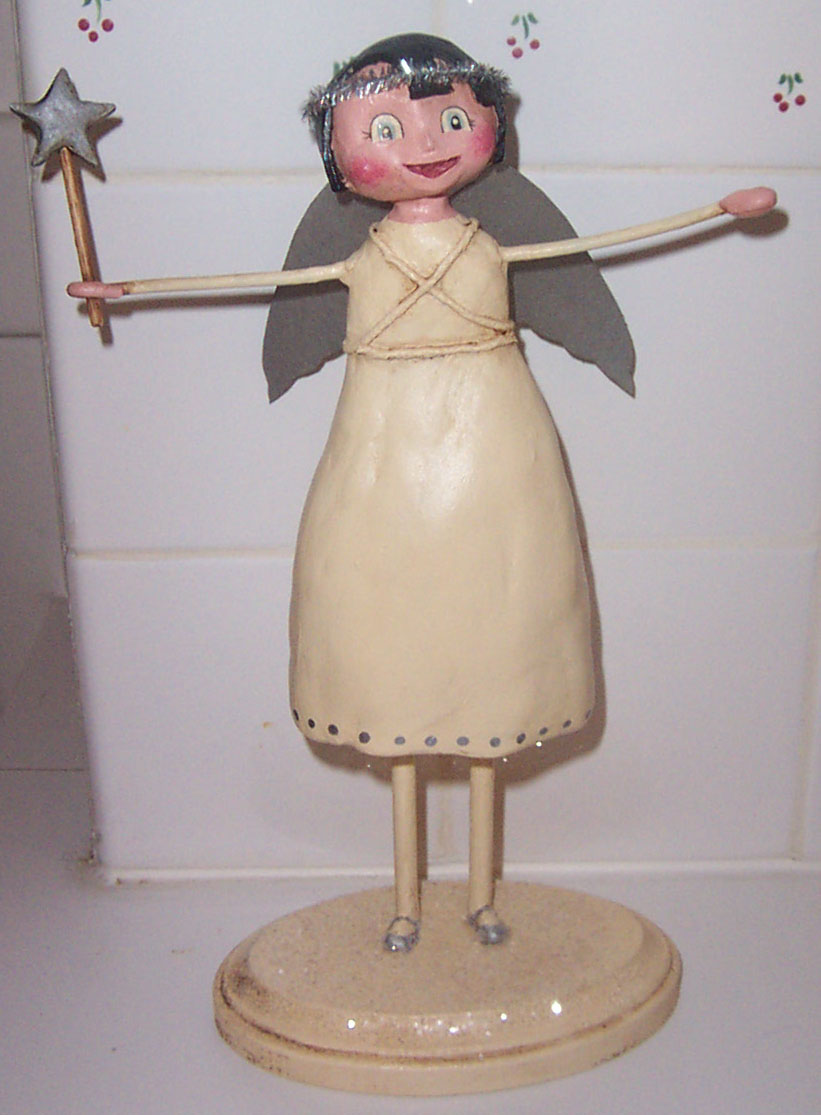 6. Santa holding tall tree, about 10 1/2" to top of hat, 12" to top of tree. Tree is painted with an icy finish and glittered, he has an antiqued finish. SOLD OUT
7. Santa with moon guy. This santa is about 11 1/2" tall, has a decorated edge on hem and cape, a star on the wire on his hat, is holding a smiling wooden moon guy. SOLD OUT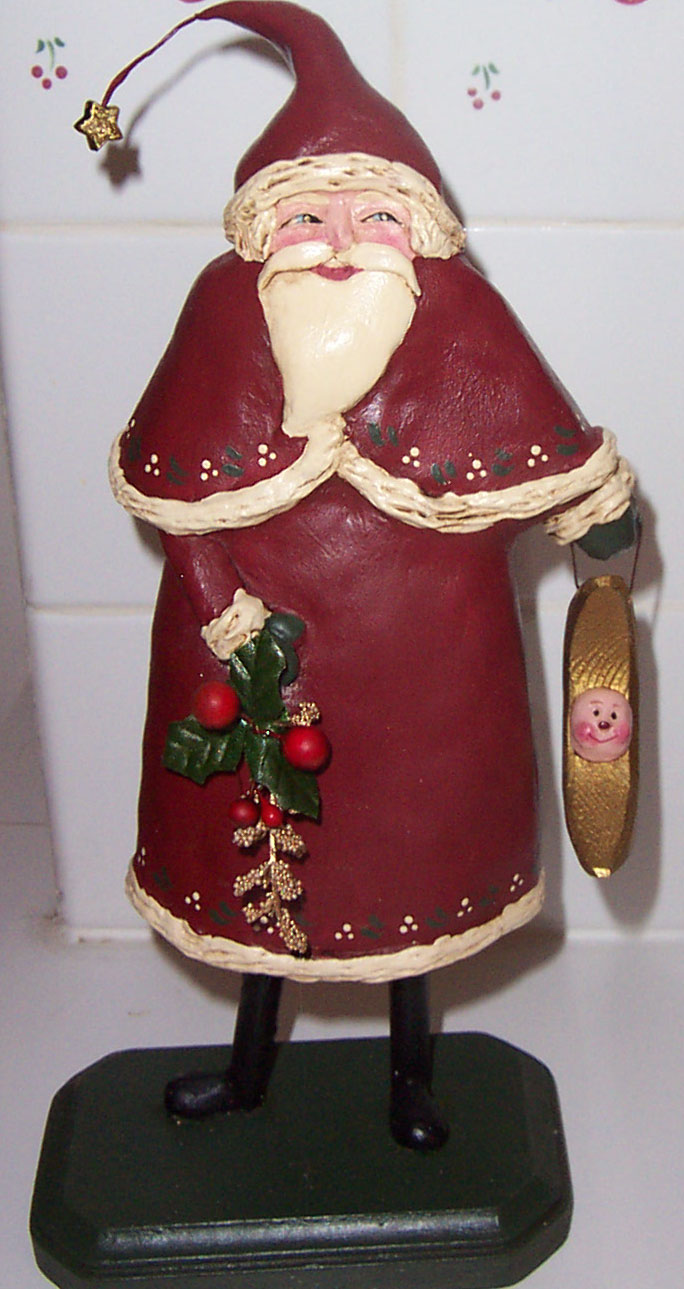 8. Santa with boy on shoulders, about 11" tall. $60
9. Santa with a trio of primary colored pinecone elves, he is also holding a holly swag, about 12" tall. SOLD OUT.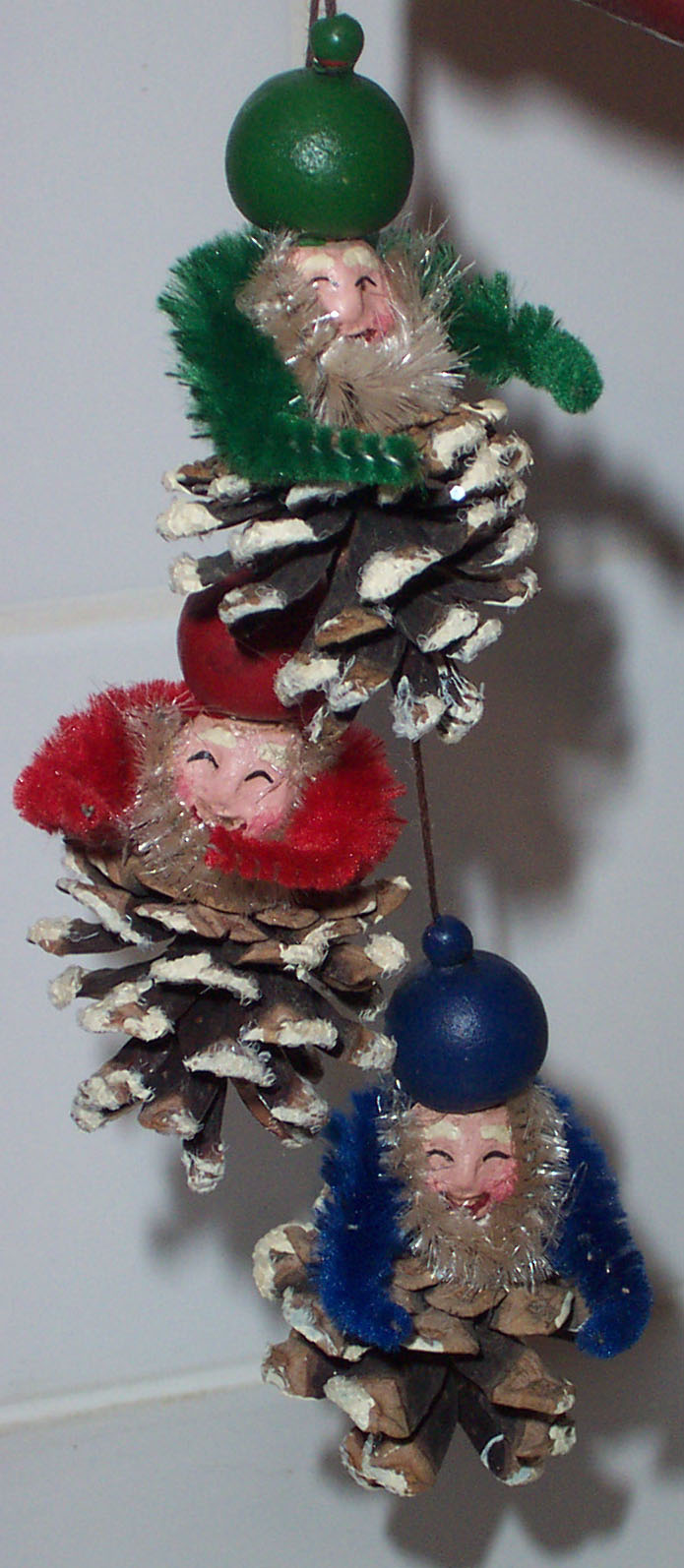 10. Santa holding row of elves in pack, 12" tall. Has a metallic gold crown, 12" tall. SOLD OUT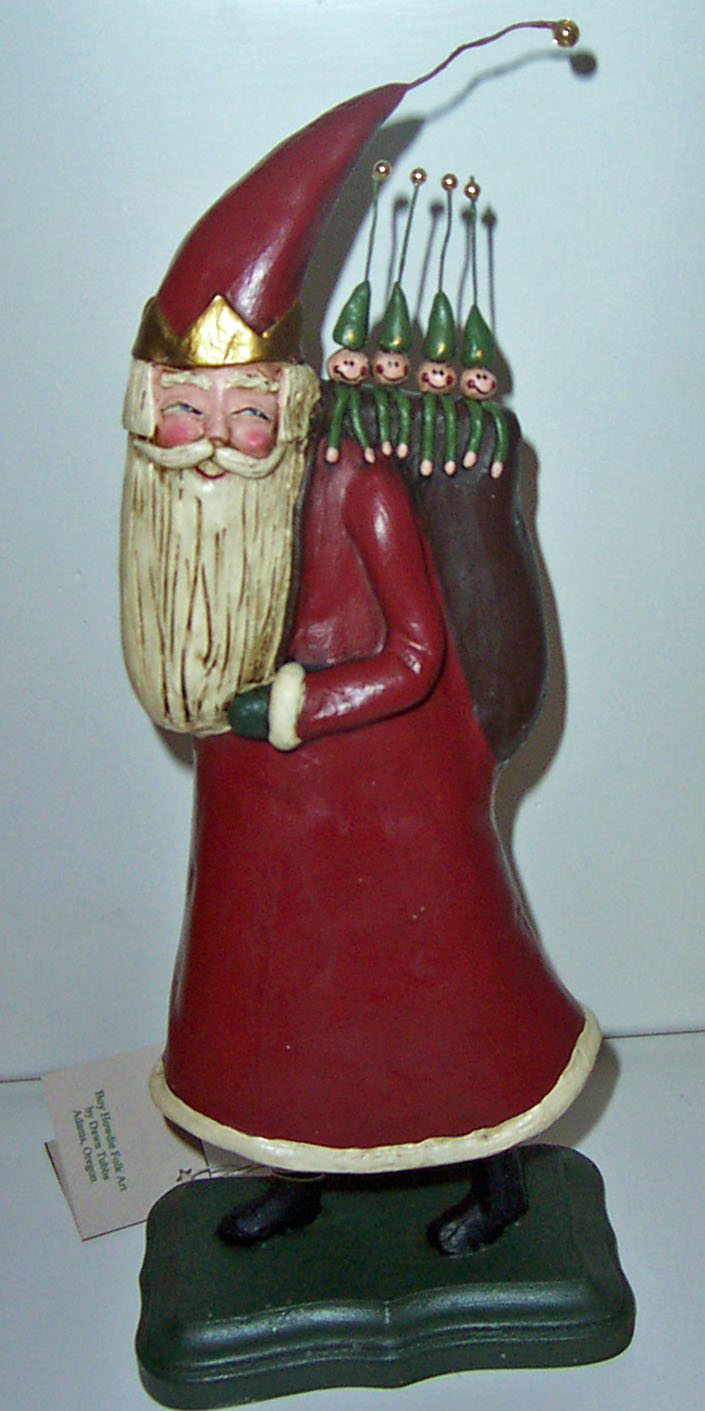 11. Santa with his hands full with three fairies, he is about 14" tall to top of tall hat with bell. SOLD OUT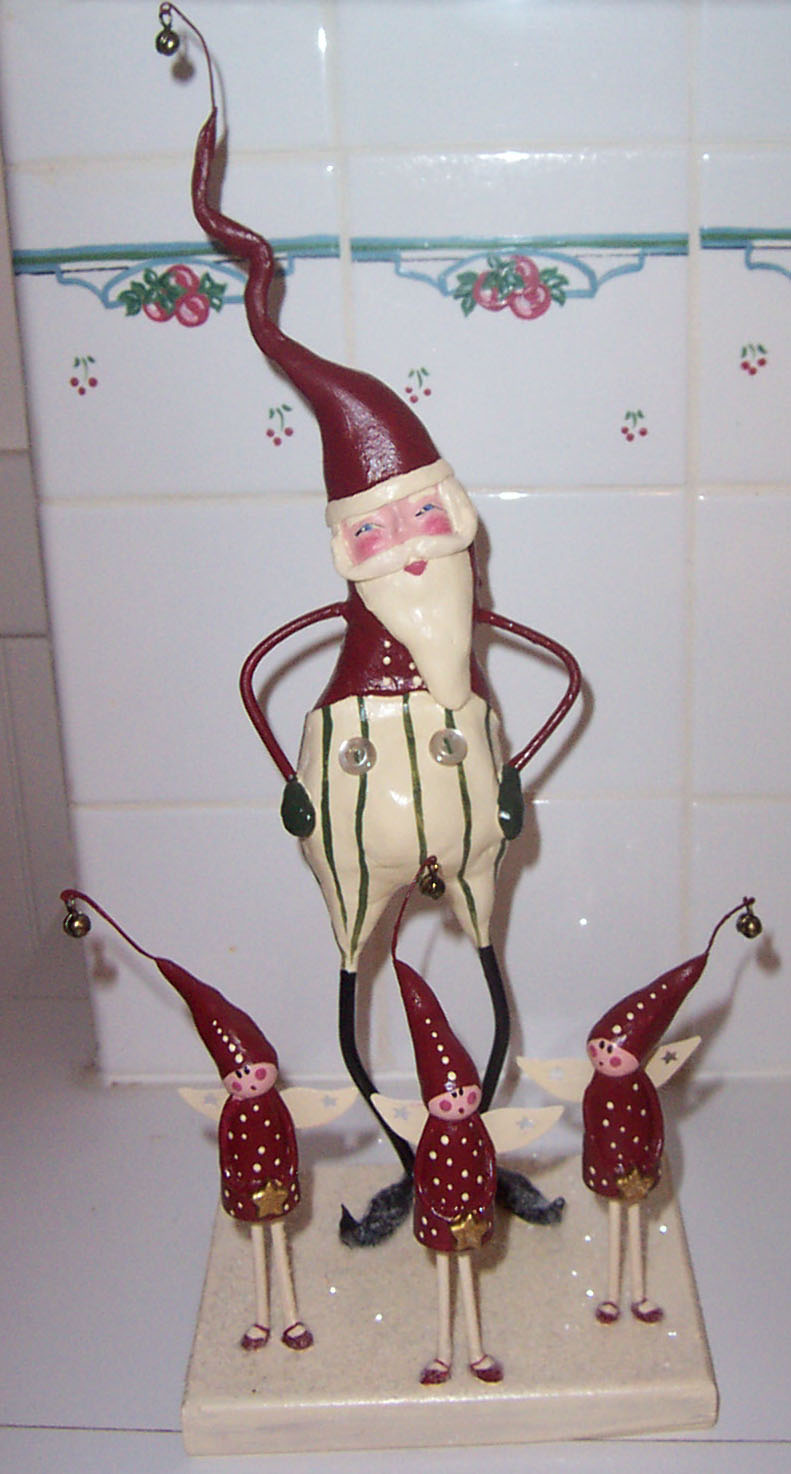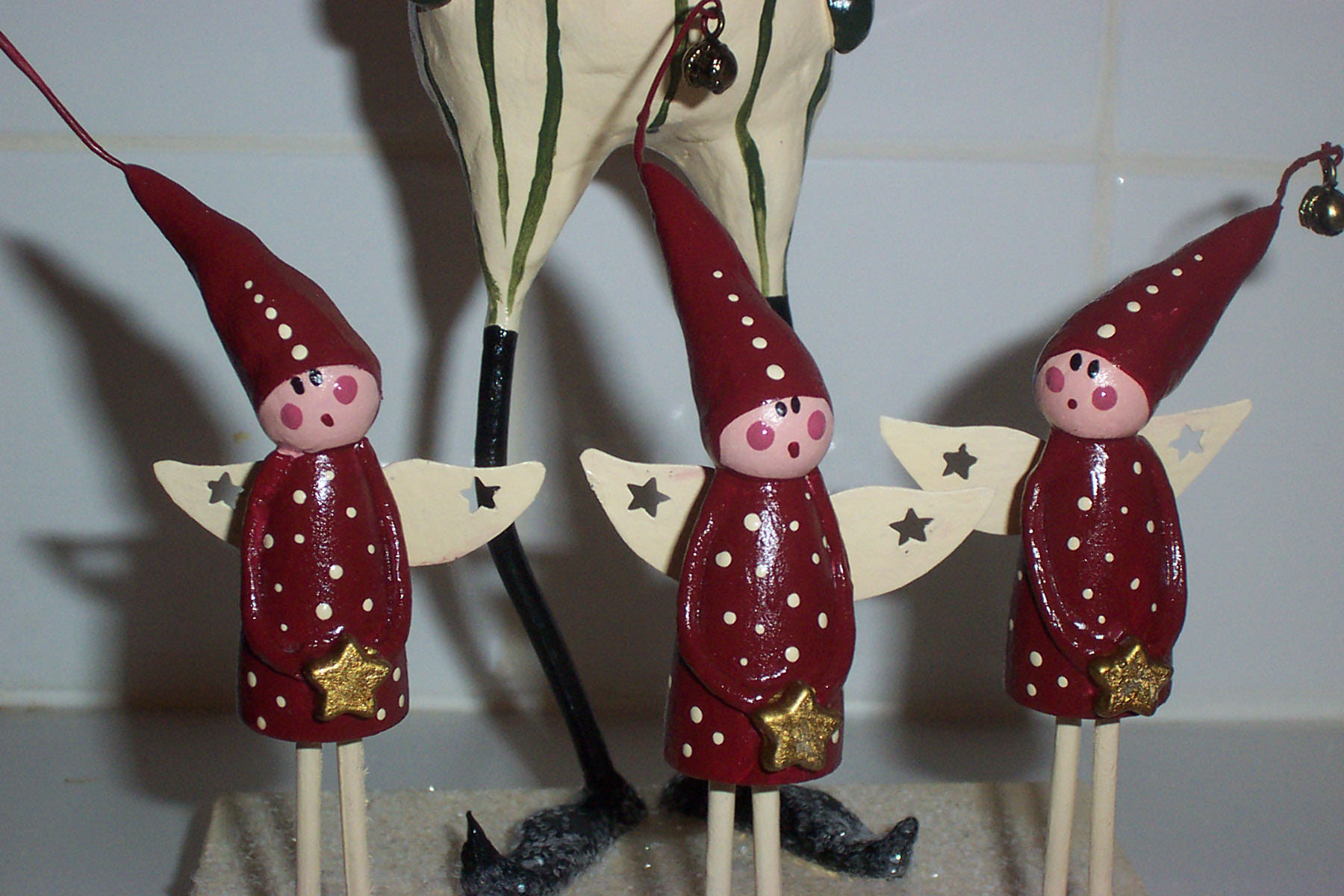 To place an order or to contact me please email at:bridges@my180.net
All images are the property of Dawn Tubbs and may not be reproduced.